Welcome to spike's home page...
---
okay so i dont have much on here... I'm working on it!
and so what if this is all a big mess... *:P
dont this page seem really lame??? well thats the web for you...
Cool talkers i go to:
go to see cirrus Nebula's Web Page ...
Yahoo's list of talker like places
---
links elsewhere...
wanna vocalize to someone via the internet?- Speakfreely by John Walker (switzerland)
the North American Mirror Site- Speakfreely by John Walker
NO EXIT- a Really splendiferous page, by a woman i'd marry for her attitude
the save Rev105 page
---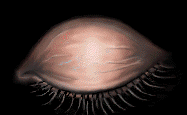 Pix... Sounds and music...
times has this stoopid page been accessed